Church Roof Replacement
The roof replacement is continuing with great progress.
As some of you may know, since the closure of the former St. Mary's Parish, some leaks have started under the slate roof. We, St. Mary Polish American Society, had made attempts to have the roof repaired and even replaced. We did fundraising, and quotes were obtained from multiple contractors. Unfortunately, St. Matthews Parish refused to do allow us to do this; as they rather wished it to remain in disrepair and continued damage for a future sale of the property.
When the FSSP came to St. Mary's, one of the priorities was the roof. Repairs and patches were made to stop the existing leaks temporarily. Then onward to raising the funds for replacing the aged slate roof. The Archdiocese gave final approval for the project. The new slate roof has begun, with anticipated completion by November.
Thank you to everyone for the prayers and for attending our various events to help raise funds. Through your generosity, we were able to not only keep maintaining the church after its closure and keep St. Matthews from getting rid of it, but also to help the new quasi-Parish with re-opening this beautiful church and helping to get to the roof replaced.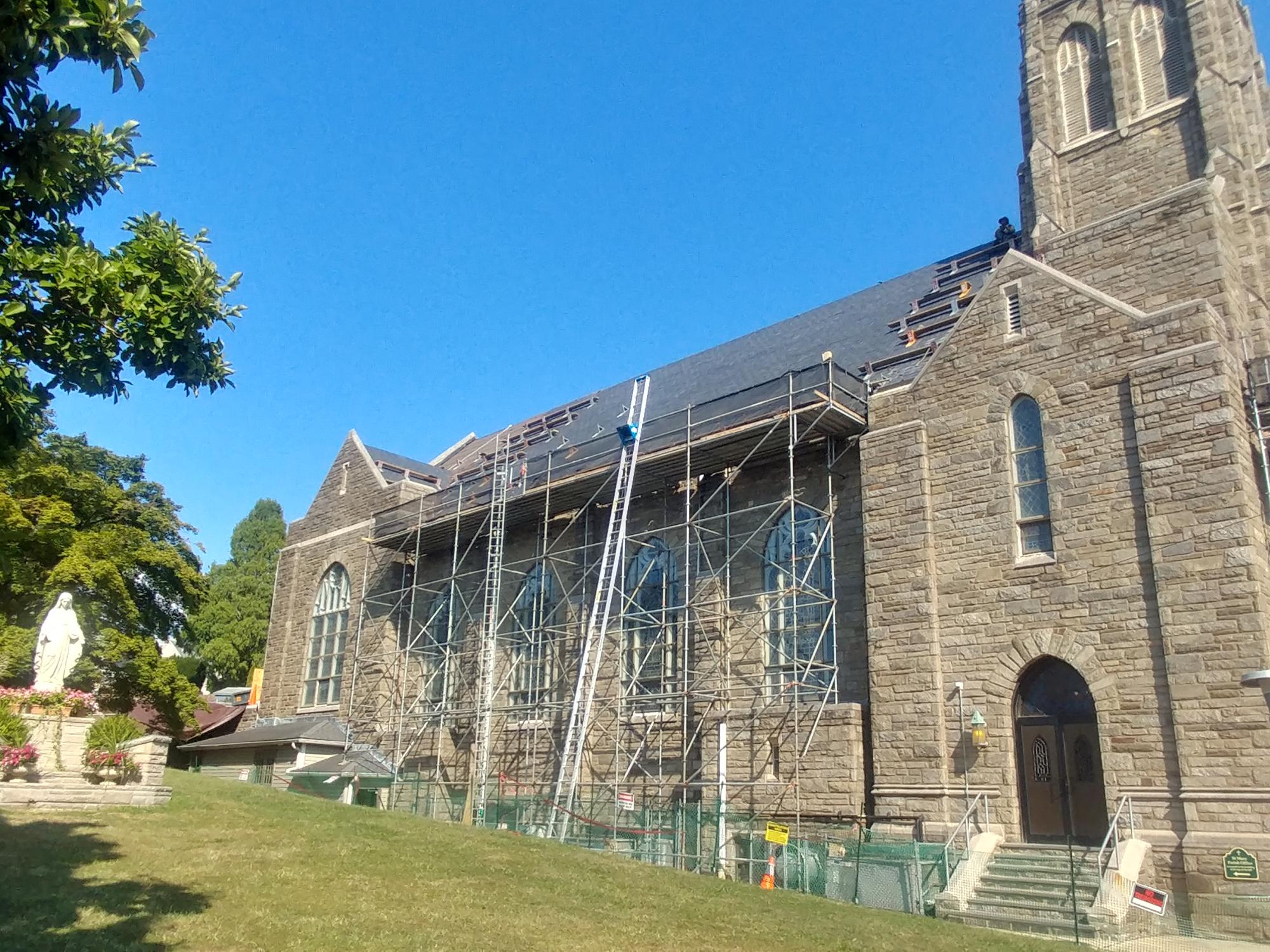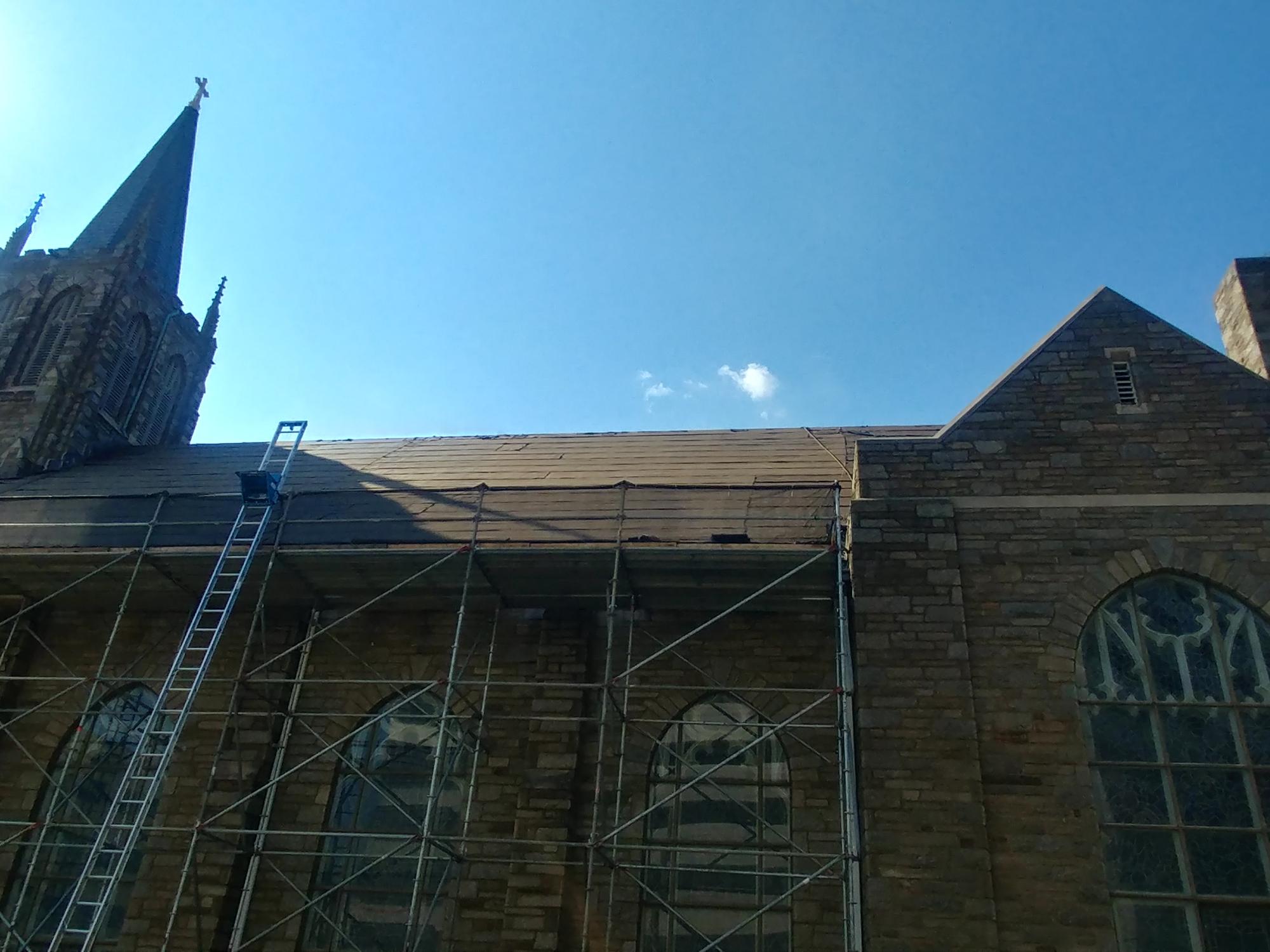 St. Benedict Cemetery Desecrated
It is with great sadness that we report that overnight on February 23rd, a vandal(s) desecrated St. Benedict Cemetery, as well as St. Matthew's Cemetery, by causing damage to the Altar, headstones, and the property as a whole. Graffiti, including swastikas, were spray painted throughout the cemetery. This is a disgusting and cowardly act.
St. Benedict Cemetery is the final resting place for many Polish people and was the parish cemetery for the former St. Mary's parish.
We ask that if anyone has any information, to please contact Plymouth Township Police at 610-279-1901; or e-mail Detective Sergeant Christopher Schwartz at cschwartz@plymouthtownship.org. For neighbors in the areas of the cemeteries, please check your home security cameras and videos, Ring cameras, or such; to see if there is anything that you might have caught that could help police.
St. Mary Parish Mass Time Change
TIME CHANGE for High Mass at St. Mary Church on Sundays. Please be aware that the Mass time for High Mass is no longer 10:30 a.m., but is now 10:00 a.m. The 8 a.m. and 1 p.m. Mass times have remained the same. Daily Masses on other days remained the same. Don't forget about our Devotion to Our Lady of Czestochowa, following the Friday 6:30 p.m. Mass.
Sunday Mass times:
8:00 a.m. (Low Mass)

10:00 a.m. (High Mass)

1:00 p.m. (Low Mass)